Experts: Powering Molecular Transformers with High Quality Data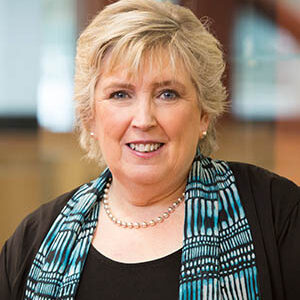 Dame Margaret Brimble is a Distinguished Professor and Director of Medicinal Chemistry at the University of Auckland, New Zealand. She is an Associate Editor for Organic Letters, Deputy Director of the Maurice Wilkins Centre for Molecular Biodiscovery and Past-President of IUPAC Organic and Biomolecular Division III. She is a Fellow of the Royal Society London, Dame Companion of the New Zealand Order of Merit, has been inducted into the American Chemical Society Medicinal Chemistry Hall of Fame and received the Rutherford, Hector and MacDiarmid medals (Royal Society NZ), the Kiwinet BNZ Supreme award and Baldwins Research Entrepreneur 2019 commercialization awards and the Marsden medal (NZ Association of Scientists).
She was awarded the Sosnovsky Award for Cancer Therapy and Natural Products award from the Royal Society of Chemistry. Her research focusses on the synthesis of novel bioactive natural products/antimicrobial peptides and the synthesis of lipopeptides for cancer vaccines and new biomaterials. She discovered the drug candidate trofinetide (NNZ2566) that is in phase 3 clinical trials for Rett Syndrome (Neuren Pharmaceuticals and Acadia Pharmaceuticals) and NNZ2591 (phase 2 clinical trials for Phelan-McDermid syndrome, Angelman syndrome and Pitt Hopkins syndrome). She is co-founder of the cancer immunotherapy company SapVax that has licensed her CLipPA peptide lipidation technology to develop self-adjuvanting peptide-based cancer vaccines. Her laboratory hosts NZ's only laboratory accredited by Medsafe NZ to manufacture peptides under cGMP for human clinical trial.
"This innovative SOS/IBM platform provides an efficient tool for synthetic chemistry researchers to provide validation for their own retrosynthetic plans whilst also being presented with alternative solutions. The platform enables a rigorous assessment for the retrosynthetic design phase of a given synthesis which no doubt will pay dividends when the selected synthetic plan is implemented."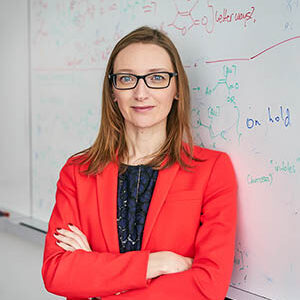 Cristina Nevado graduated in Chemistry at the Autónoma University in 2000. In October 2004 she received her PhD from the same university working with Prof. Antonio M. Echavarren thereafter joining the group of Prof. Alois Fürstner at the Max-Planck-Institut für Kohlenforschung (Germany) as a post doctoral associate. In May 2007 she started her independent career as an Assistant Professor of Organic Chemistry at the University of Zürich.
In 2011, Cristina was awarded the Chemical Society Reviews Emerging Investigator Award and the Thieme Chemistry Journal Award in recognition of her contributions in the field of synthetic organic chemistry. In 2012 she received an ERC Junior Investigator grant and in 2013 was awarded the Werner Prize of the Swiss Chemical Society and was directly promoted to Full Professor. In 2019, she received the Royal Society of Chemistry Award in Organometallic Chemistry and in 2020 the Excellence Research Trajectory Award of the Royal Spanish Chemical Society (RSEQ) as well as the Margaret Faul Women in Chemistry Award.
Among her many contributing roles to the community, Cristina is currently Senior Associate Editor for ACS Central Science, Organic Syntheses and Science of Synthesis. Rooted in the wide area of organic chemistry, her research program is focused on complex chemical synthesis and new organometallic reactions.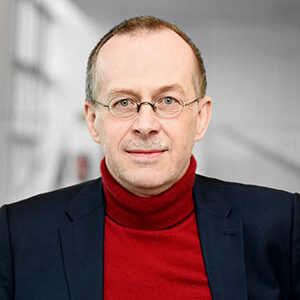 Alois Fürstner studied chemistry in Austria where he obtained his doctoral degree in 1987 from the Technical University of Graz. After a postdoctoral stint in Geneva, Switzerland, and a Habilitation in Graz, he joined the Max-Planck-Institut für Kohlenforschung, Mülheim, Germany, in 1993 as a group leader. In 1998, he was promoted to the rank of Director.
His scientific interests relate to organometallic chemistry and homogeneous catalysis, including applications thereof to target oriented synthesis. Major lines of research comprise alkene and alkyne metathesis, pi-acid catalysis, metal carbene chemistry, iron catalyzed cross coupling, and novel trans-addition reactions to alkynes.
Karl Gademann (1972) was educated at ETH Zürich and Harvard University, where he worked with Prof. Dieter Seebach, Prof. Eric N. Jacobsen, and Prof. Erick M. Carreira. His previous professorial appointments include the EPFL in Lausanne and the University of Basel, where he served as full professor and dean of research. He just completed his term as the department chair of the department of chemistry and is a member of the research council of the Swiss National Science Foundation.
His work has been recognized by a number of international awards, including the Latsis prize, the Novartis Early Career Award, the Ruzicka Medal, The Liebig Lecture by the German Chemical Society, and the European Young Investigator Award. He delivered the Novartis Chemistry Lecture at the University of Illinois in 2016. In summer 2020, he was named as a Fellow of Chemistry Europe.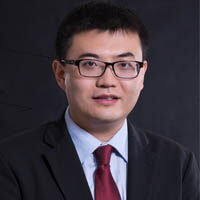 Ang Li earned his B.Sc. degree at Peking University (China), where he worked with Prof. Zhen Yang. He received his Ph.D. degree from The Scripps Research Institute (USA) in 2009 and conducted postdoctoral research at the Institute of Chemical and Engineering Sciences (Singapore) in 2010 under the supervision of Prof. K. C. Nicolaou.
He joined the faculty of Shanghai Institute of Organic Chemistry (SIOC), Chinese Academy of Sciences in 2010. He works on chemical synthesis of natural products and elucidation of the modes of action responsible for their biological functions.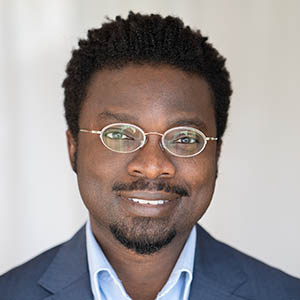 Richmond Sarpong is a Professor of Chemistry at the University of California Berkeley (since 2004) where he and his group specialize in synthetic organic chemistry. Richmond completed his undergraduate studies at Macalester College in St. Paul, MN and his graduate work was carried out with Prof. Martin Semmelhack at Princeton.
He conducted postdoctoral studies at Caltech with Prof. Brian Stoltz. At Berkeley, Richmond's laboratory focuses on the synthesis of bioactive complex organic molecules, with a particular focus on secondary metabolites that come from marine or terrestrial flora and fauna.
"It is great to work with IBM/Thieme to refine this important advance in using the vast data that has been gathered over the ages and machine learning tools to streamline the chemical synthesis of complex molecules. A sustainable future for synthesis will include minimizing the number of unproductive strategies that are pursued by running only those reactions that lead to a productive end. This is only possible through the marrying of computer designed and human designed efforts, which makes this collaboration exciting."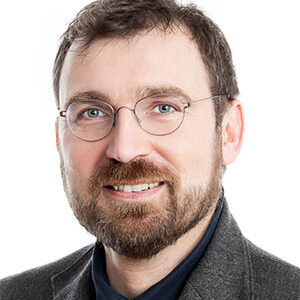 Dirk Trauner was born and raised in Linz, Austria, studied biology and chemistry at the University of Vienna, and received his Master's degree in chemistry from the Free University, Berlin. He then pursued a Ph.D. in chemistry under the direction of Prof. Johann Mulzer, with whom he moved to the University of Frankfurt and then back to Vienna. Subsequently, he became a postdoctoral fellow with Prof. Samuel J. Danishefsky at the Memorial Sloan-Kettering Cancer Center. After two years in New York City, Dr. Trauner joined the Department of Chemistry at the University of California, Berkeley, where he rose through the ranks to become an Associate Professor of chemistry and a member of the Lawrence Berkeley National Laboratory.
In the summer of 2008, he moved to the University of Munich, where he served as a Professor of Chemical Biology and Chemical Genetics. In March of 2017 he returned to the U.S. to become the Janice Cutler Chair of Chemistry at New York University. He is a member of the Leopoldina Academy of Sciences and the Austrian Academia of Sciences, and a recipient of the Otto Bayer Award, the Emil Fischer Medal, an ACS Cope Scholar Award, and a Sloan Fellowship. The broad objective of Prof. Trauner's research is to demonstrate the awesome power of chemical synthesis and to use it toward the precision control of biological pathways
Train your algorithm and advance your company's or institute's research!
Interested in using authorative Science of Synthesis data?
Please contact: